Military aircraft are equipped with sensitive avionics that perform vital tasks necessary for optimal flight operation. High frequency vibrations can dramatically shorten the accuracy and service life of the equipment if not properly mounted.
Shock Tech provides mounting solutions for many fixed-wing, rotary-wing and unmanned military aircraft; providing mission-critical equipment with effective vibration isolation and shock attenuation.
Applications
Targeting Pods (FLIR)
Auxiliary Power Units (APU)
Engine Management (FADEC)
Electronic boxes
Guidance/Navigational Systems
IR Systems
Ignition Exciters
Counter Measure Electronics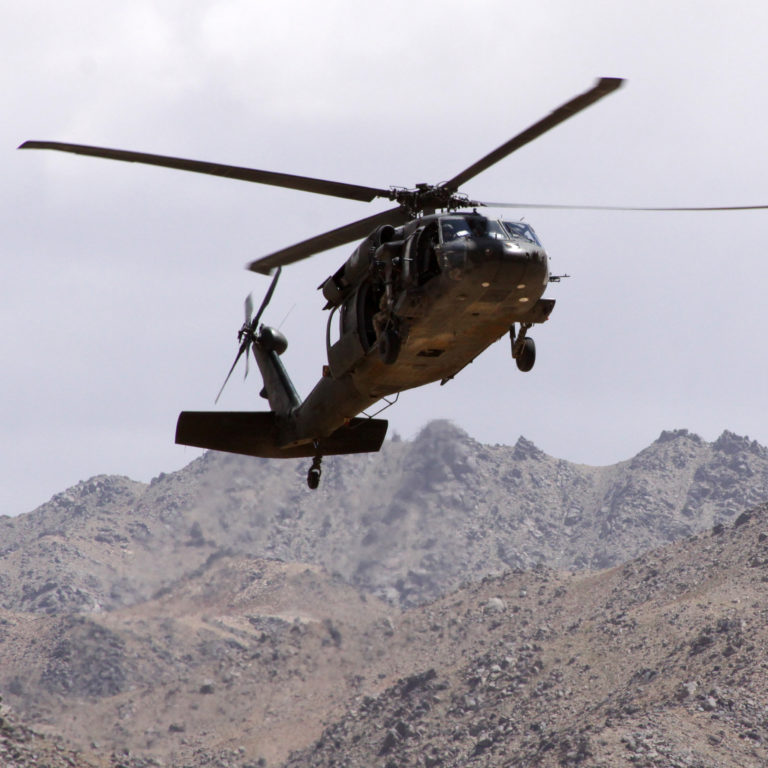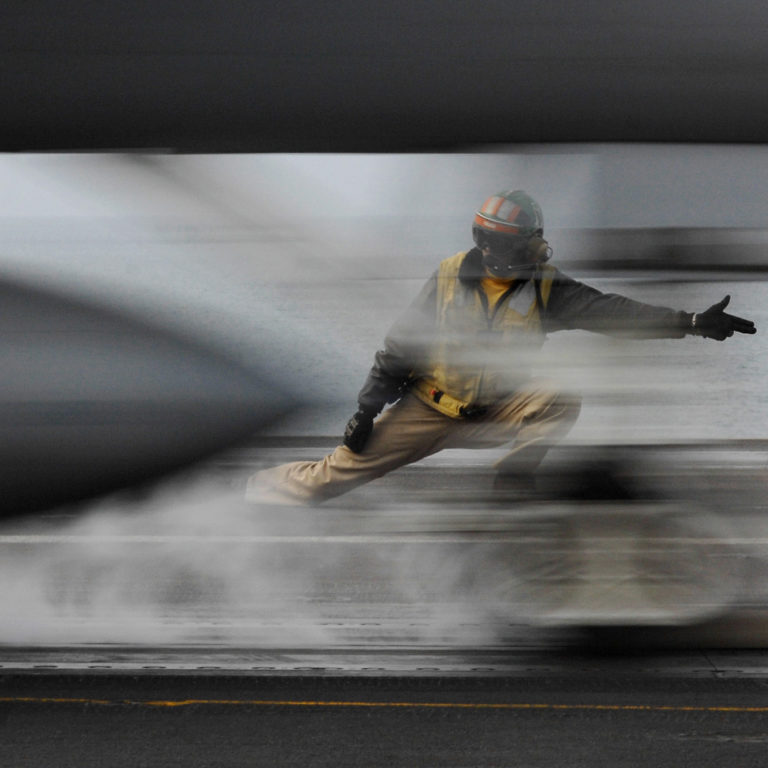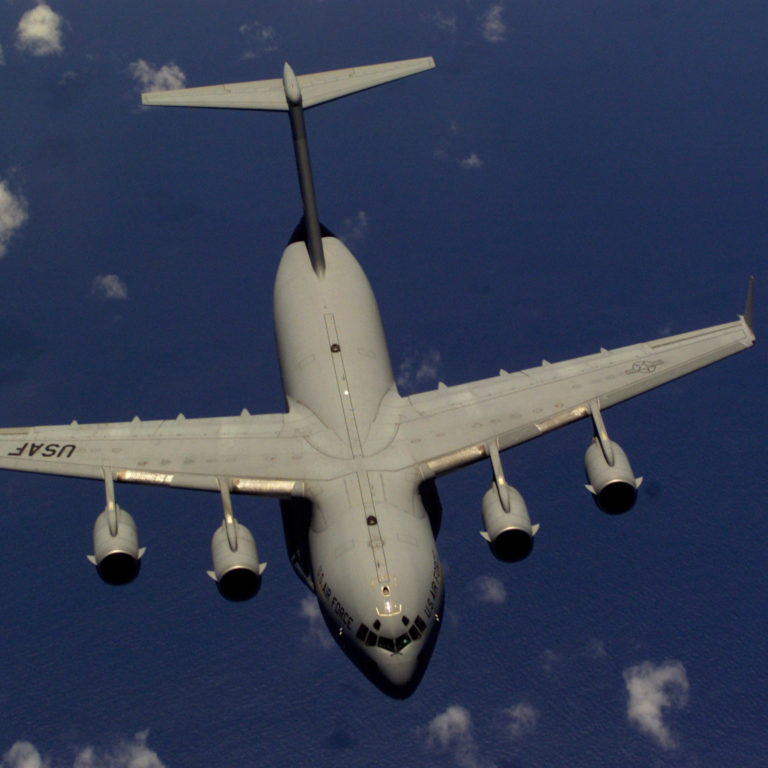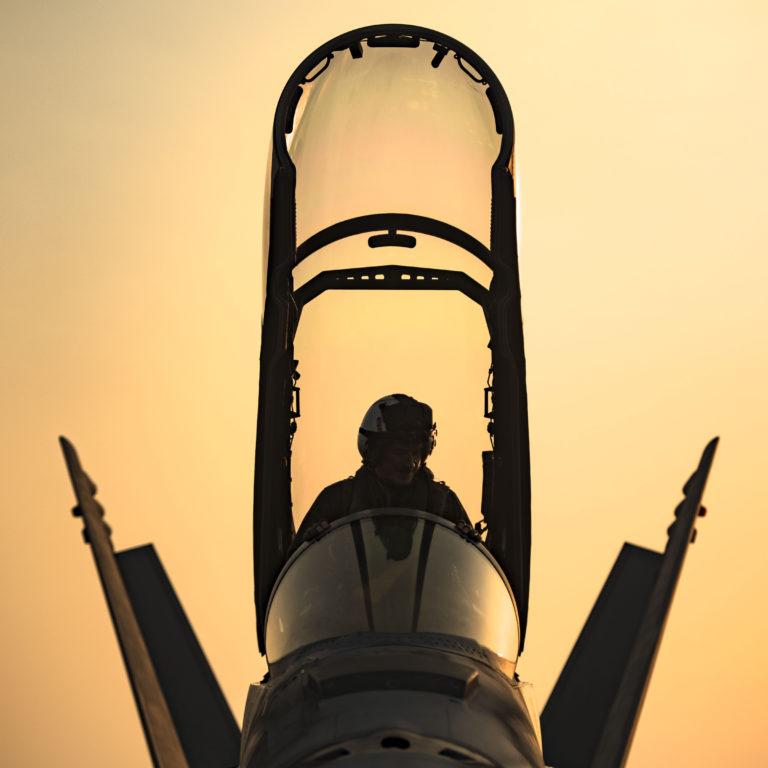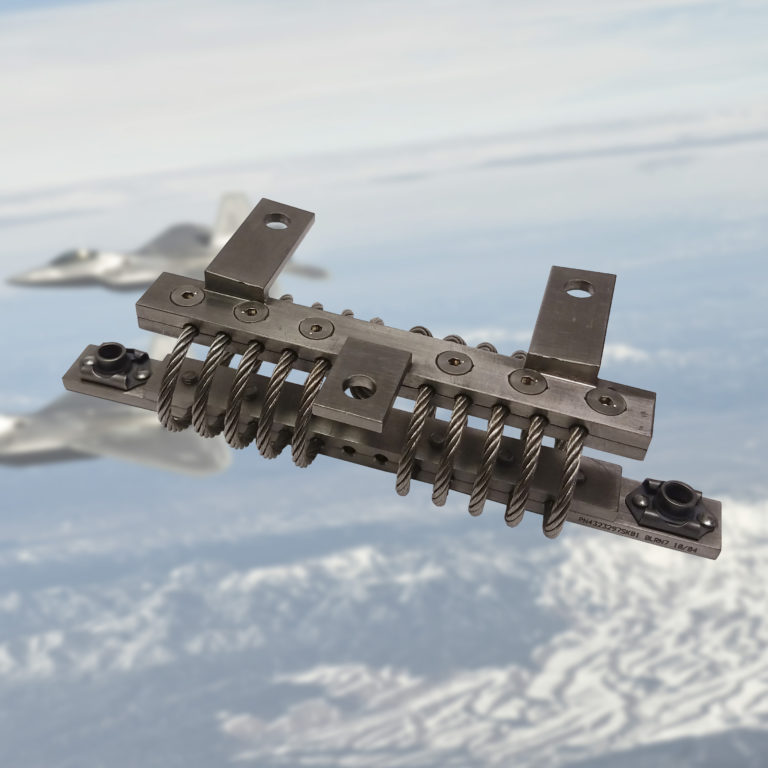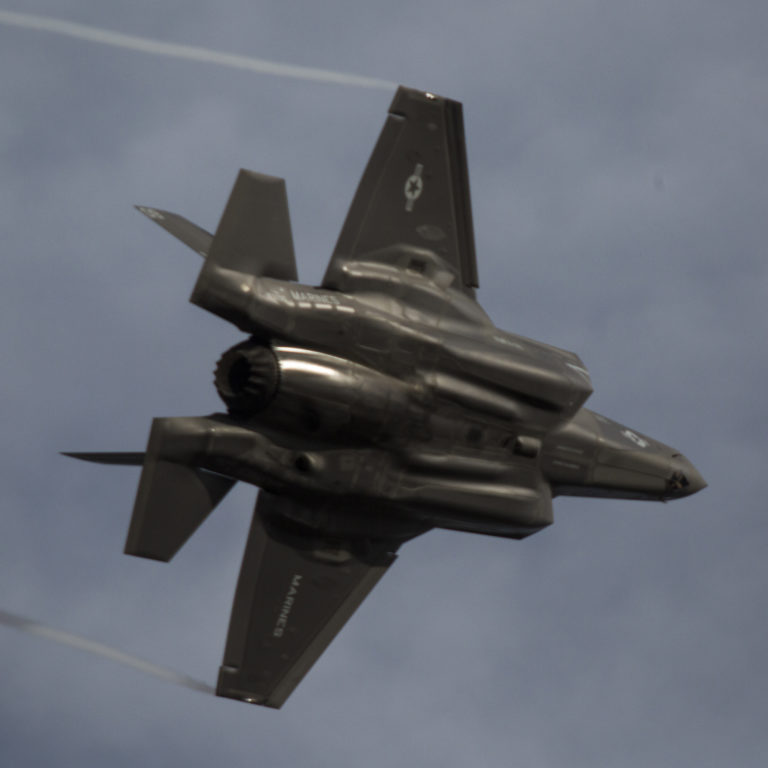 Shock Tech Mounting & Isolation Solutions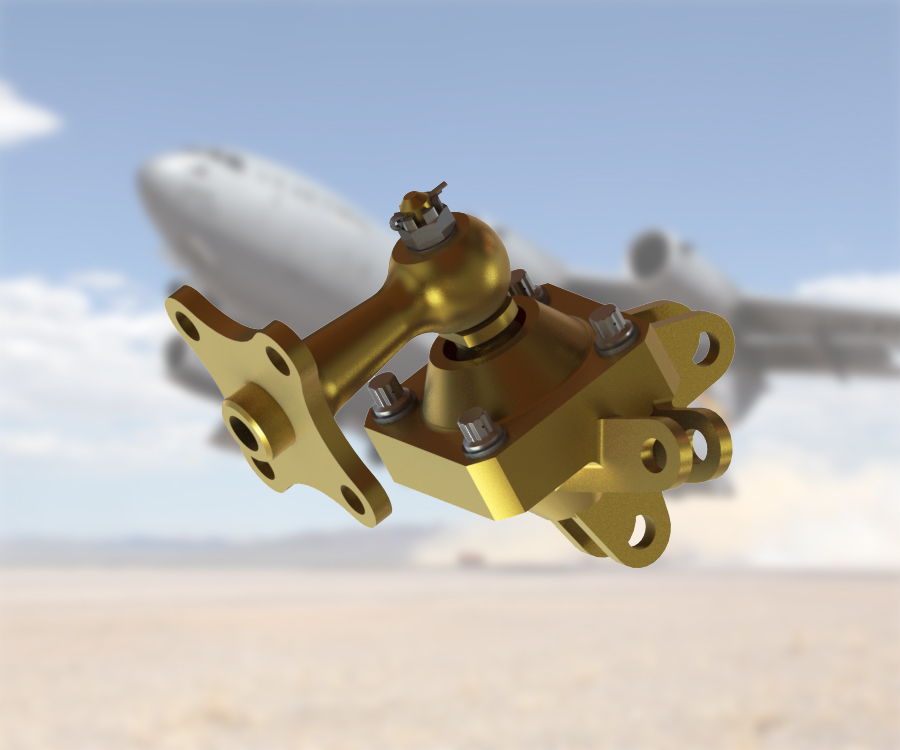 C-17 Globemaster
The C-17 is a transport aircraft developed for the USAF for tactical and strategic airlift missions, troop and cargo transport, medical evacuation and airdrops.
Shock Tech provides mounts for the APU (auxiliary power unit) suspension.
(USAF Photo/A1C Brett Clashman)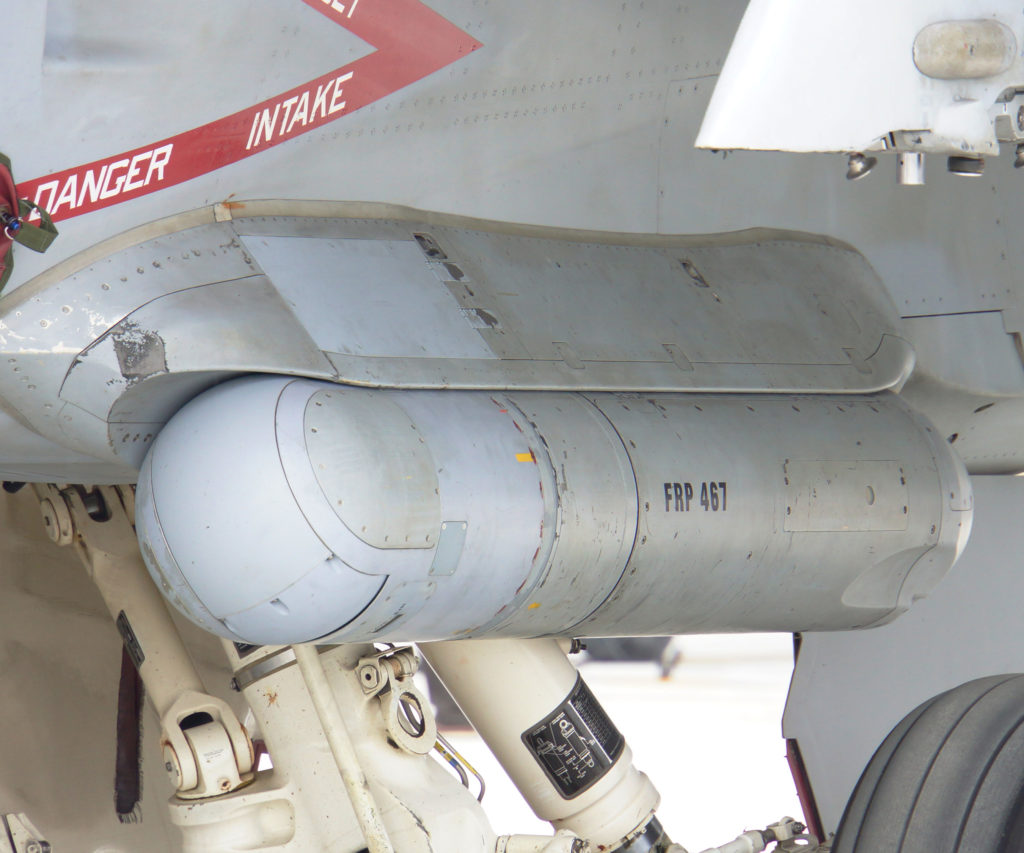 F/A-18 ATFLIR
The ATFLIR system is a multi-sensor, electro-optical targeting pod used on the F/A-18E/F Super Hornet. The ATFLIR locates and designates targets at ranges exceeding 40 nautical miles and altitudes above 50,000 feet.
Pictured left, F-18 with ATFLIR system installed.
(U.S. Navy Photo/Tech Sgt. Scott Reed)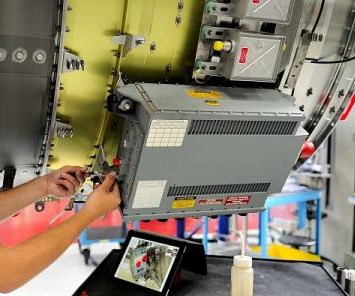 Full Authority Digital Engine Control (FADEC)
FADEC is a system comprised of a electronic engine controller (EEC) or engine control unit (ECU) and accessories that control all aspects of aircraft engine performance.
Shock Tech provides mounts to protect FADEC unit used in high temperature and high frequency vibration environments.
(USAF Photo/Senior Airman Patrick P. Evenson)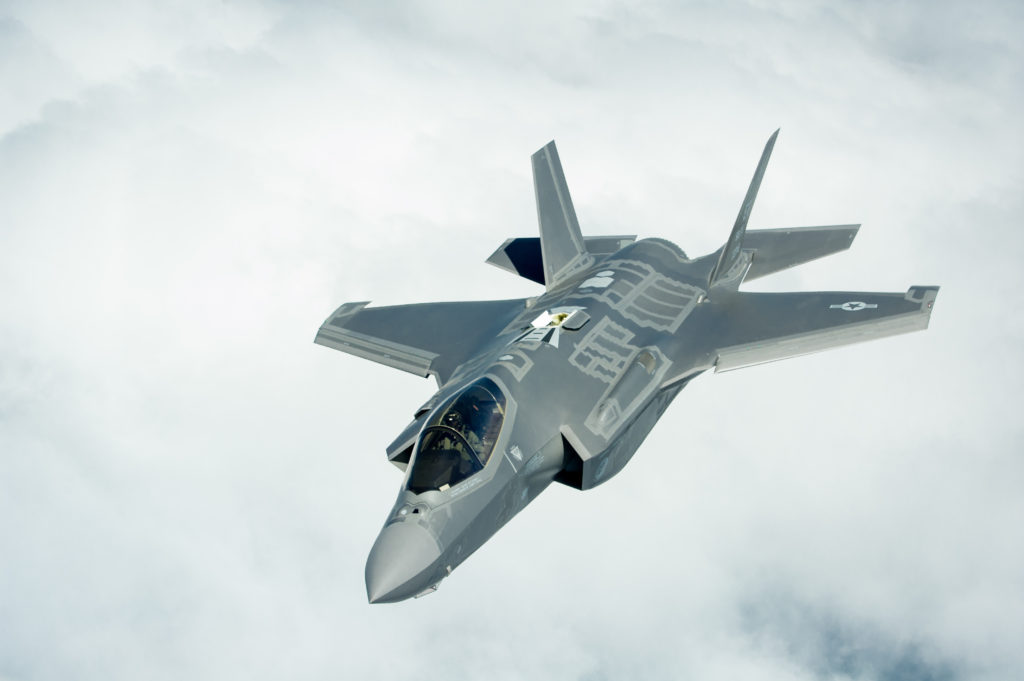 F-35 Lightning II
Family of single-seat, single-engine, all-weather stealth multirole fighters.
Shock Tech provides mounts for the ignition exciter capable of isolating vibration in a high temperature environment and innovative custom solution for mounting of electronics to attenuate shock.
(USAF Photo/Master Sgt. John R. Nimmo)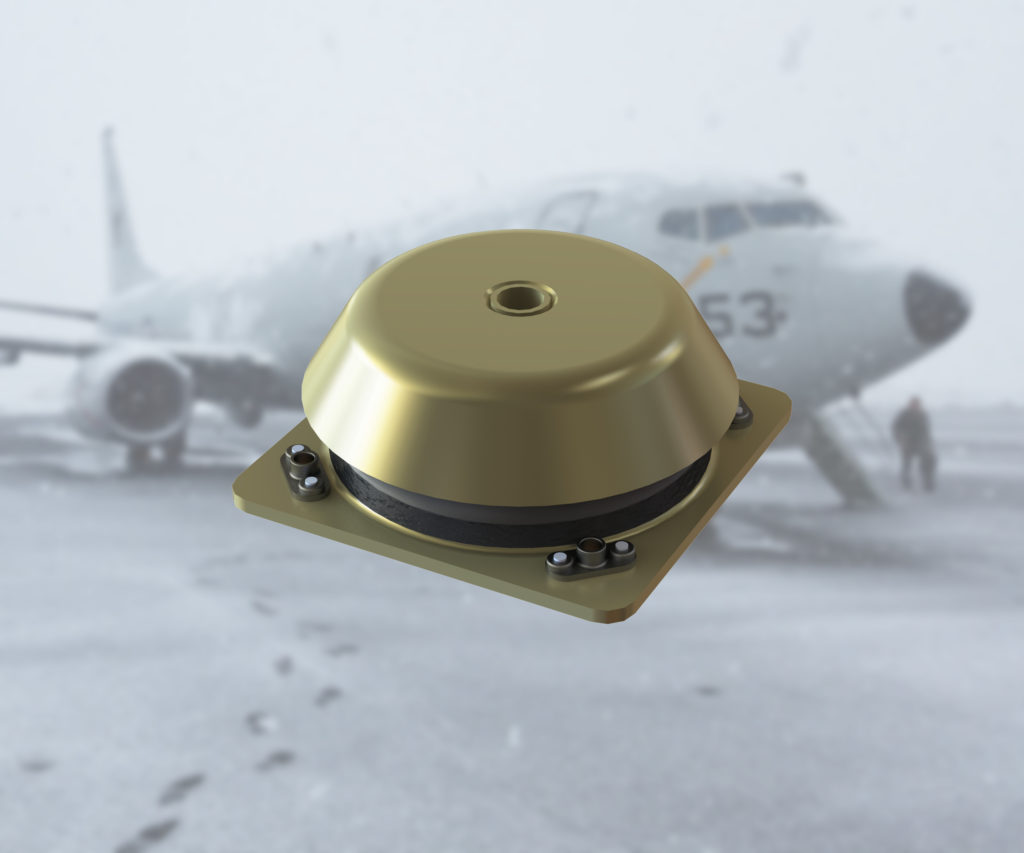 Boeing P-8A Poseidon
The P-8A Poseidon is an aircraft designed for the US Navy capable of conducting long-range anti-submarine warfare (ASW); anti-surface warfare(ASUW); and intelligence, surveillance and reconnaissance missions.
(U.S. Navy Photo/Lt. j.g. Grade Matthew Skoglund)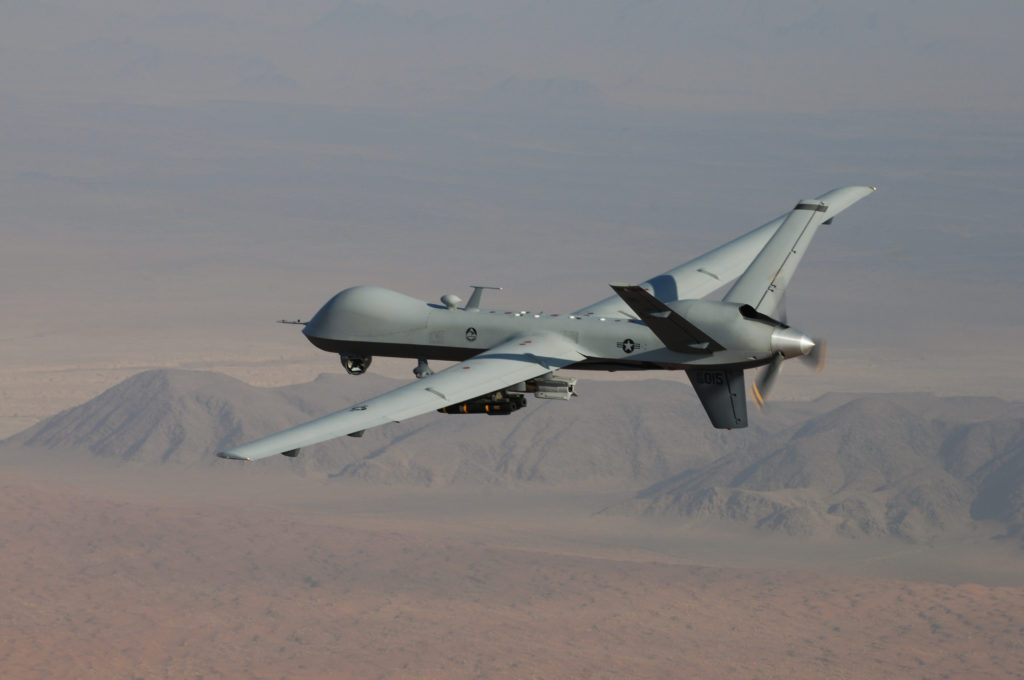 MQ-1 Predator
Remotely piloted aircraft (RPA) equipped with the Multi-Spectral Targeting System (MTS) that provides surveillance, target acquisition, tracking, and laser designation for missiles as well as laser-guided munitions.
Shock Tech actively provides mounts for the MTS.
(U.S. Air Force photo)